We can help you get the payment you deserve
Warnock MacKinlay Law Has Recovered Over
$500,000,000
For Our Clients.
HAVE A FREE DISCUSSION WITH AN ATTORNEY
ABOUT YOUR INJURIES AND CASE
WHY WARNOCK MACKINLAY LAW?
When you choose to work with one of our Arizona dog bite attorneys at Warnock MacKinlay Law, you don't have to pay attorney fees unless and until we win. Dog bite case success is determined by a lot of factors and we have the expertise necessary to win your case. Our firm maintains a success rate of over 99%.
Nathaniel Preson
Managing Partner, Nate Preston, has profound knowledge of accident law. He has successfully resolved numerous cases for injured victims in excess of $1,000,000.00 each.
Jay MacKinlay
Jay has more than 23 years of experience handling hundreds of personal injury cases in court proceedings, including multi-million dollar resolutions.
Eric Robinson
Eric has practiced law in Arizona for a full decade. He has litigated hundreds of cases and has focused much of his attention on helping injured victims within the Hispanic community.
Richard Lundin
Rick focuses his practice in representing individuals injured in automobile and personal injury accidents in both state and federal courts.
Quinton Riches
Quinton, a UCLA law school graduate, helps injured clients recover millions of dollars each year.
Anthony Ramirez
Anthony's background as a police officer, an insurance claims adjuster and a private investigator gives him great insight and experience in handling personal injury claims.
Rayven Garcia
Rayven holds a degree in criminology and criminal justice, providing a great background for her focus in personal injury law.
Melanie Spilo
Melanie has successfully aided injured clients in recovering large resolutions and has assisted family law clients reduce expensive divorce costs and stress.
COMMON DOG BITE CASE QUESTIONS
If you have injuries and medical expenses, yes. All insurance companies have teams of lawyers and specialists who represent the owner of the dog responsible for your injury. This means that the dog owner already has a full team to represent them. Facing such a team of skilled professionals without having your own legal representation is usually not the best decision. While you can pursue a claim for your dog bite alone, you will literally be at the insurance company's mercy and more than likely will achieve a less-than-favorable result.
The insurance company will more than likely make a small offer. They may deny your claim altogether. They will certainly try to get you to sign a release that will release them from liability on any future treatments. You want a team on your side who can guide you through these issues and preserve your right to get injury treatment in the future, if necessary.
YOU SHOULD ACT IMMEDIATELY. Hiring an experienced dog bite attorney, like the ones we have at Warnock MacKinlay Law, is vital if you were injured by dog bite or animal attack. We see so many victims attempt who represent themselves but generally fail because the odds are stacked against them. We like to say that the only thing more important than hiring a qualified lawyer after a dog bite injury is seeking medical attention, and the lawyers at Warnock MacKinlay Law can help you with a good, competent doctor who can help.
If you don't have insurance, don't worry! We can guide you to medical professionals who can treat all of your dog bite injuries and will wait for payment until after your case is resolved.
For the most part, the answer is "No". One thing you really need to remember is that the insurance company does not work for you – they work for basically everyone else: the owner of the dog, their investors etc.. Even before you obtain medical attention and assess the extent of your injuries, they may contact you with a low-ball offer. 
Many people accept these types of offers and sign a release, only to find out that they have further complications "down the road". Then, if the person has issues such as needed surgery or additional treatment, their ability to collect from that insurance company is waived.
Complications such as infections, nerve damage, surgery and other issues can arise that need to be treated.
In most states, including Arizona and New Mexico, releases can be worded in such a way to make it almost impossible to ever seek any further compensation after you sign, even if you find your injuries are much worse than you thought. You will want an attorney to look over EVERY document the insurance company wants you to sign.
At Warnock MacKinlay Law, we make it simple and easy to afford an attorney if you have been injured by a dog bite. We do not charge any attorney fees unless we are successful in recovering money for you. Even if there are costs involved in your case, such as investigation, medical records, medical reports, deposition fees and the like, we will advance those funds for you until your case is resolved. We will also help you to find medical professionals who can treat your bite injuries, who will wait for payment until your case resolves.
With dog bite cases, the amount of money you will ultimately recover depends on a variety of issues, the most important of which is the severity and nature of your injuries caused by the dog bite and the comprehensive medical treatment you receive for those injuries. At Warnock MacKinlay Law we seek reimbursement for any or all of the following on dog bite cases:
Medical expenses
Lost income
Lost earning capacity
Pain and suffering
Loss of enjoyment of life
Loss of love and support
Mental and emotional distress
Disfigurement and scarring
Permanent impairment and disability
Property damage.
You can rest easy knowing that Warnock MacKinlay Law will pursue every possible legal avenue to get you the compensation you deserve.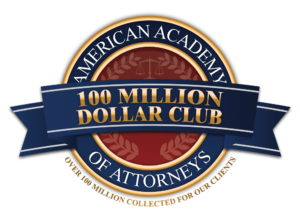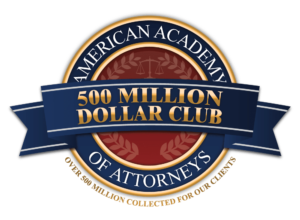 "I could not be happier with the care my case was handled. The settlement I received was far above anything I ever expected. Nate was truly amazing! He made me feel comfortable during a very stressful time by clearly outlining the process and maintaining the perfect level of communication. Thank you!"
"I would definitely refer Nate to friends or family if they are ever injured in an accident. Nate was always available and returned my phone calls quickly. He and his staff kept me up to date and answered all my questions. Nate showed me and my family true compassion. Thank you!"
"Nate handled my case in the most professional manner possible. He could not have been more thorough. His staff completed their interviews and research in a very accommodating manner, and telephone and email response time was fantastic. I would absolutely recommend Nate to anyone who has been injured in an accident."
I cannot express how amazing this law firm is. When no one else would take my case, Nate took a chance and represented me in my claim. Both him and his paralegal, Lorraine, were so helpful through the whole process and made what originally was a gruesome experience much more manageable.
Had an amazing experience with this firm. Always kept up to date with the status of the case. The entire staff was professional and responsive. Richard and Vanessa I worked with the most as we came close to an offer. Rick was honest about what he felt he could get and he advised me completely of options and what could or couldn't happen. I really felt someone was on my side which is a great feeling.
No Fee Unless
We Win Your Case
99%+ Success Rate For Our Clients!
Our dog bite attorneys at Warnock McKinlay have helped clients recover millions of dollars for injury and wrongful death claims. We are an aggressive law firm who helps injured victims get the results they deserve. Your initial case evaluation is absolutely free and you don't have to pay a dime in attorney's fees unless we recover money for you first.
CAL US NOW!
602 461 8002 - TOLL FREE
ARIZONA DOG BITE AND INJURY ATTORNEYS AS RECOGNIZED BY