100+ Years Experience Winning Personal Injury Cases In Arizona
Hire Attorneys You Can Trust
100+ Years Experience Winning Cases In Arizona and New Mexico
Get the REsuLT you deserve
When you choose to work with our attorneys in Arizona or New Mexico, you will have true advocates who will fight for your rights. We will work on your behalf until the case has resolved and you have the result you deserve.
By choosing to work with the attorneys at Warnock MacKinlay Law, you will have a team who can get results. We are known for winning cases and for being advocates who are 100% on your side.
Nathaniel Preston
Managing Partner, Nate Preston, has profound knowledge of accident law. He has successfully resolved numerous cases for injured victims in excess of $1,000,000.00 each.
Jay MacKinlay
Jay has more than 23 years of experience handling hundreds of cases in court proceedings, including multi-million dollar resolutions.
Eric Robinson
Eric has been a practicing attorney in Arizona for more than a decade. He has the experience of litigating hundreds of cases and has given much of his time to helping injured victims within the Hispanic community.
Richard Lundin
Rick has a primary focus on representing individuals injured in motor vehicle accidents and individuals dealing with other personal injuries in both state and federal courts.
Quinton Riches
Quinton, a graduate of UCLA law school, has helped injured clients recover millions of dollars each year he has practiced.
Anthony Ramirez
Anthony's experience and background as a former police officer, an insurance claims adjuster and a private investigator gives him special insights when it comes to handling cases. He is also well-known for his civil rights work.
Rayven Garcia
Rayven studied and holds a degree in criminology and criminal justice. This helps her to have a unique perspective for her focus in personal injury law.
Melanie Spilo
Melanie has helped many injured clients to recover large settlements and specializes in helping family law clients reduce expensive divorce costs and stress through divorce mediation.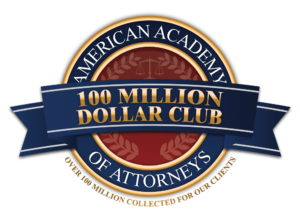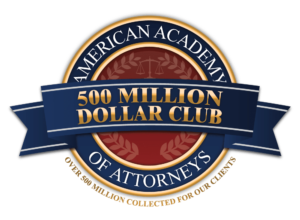 "I could not be happier with the care my case was handled. The settlement I received was far above anything I ever expected. Nate was truly amazing! He made me feel comfortable during a very stressful time by clearly outlining the process and maintaining the perfect level of communication. Thank you!"
"I would definitely refer Nate to friends or family if they are ever injured in an accident. Nate was always available and returned my phone calls quickly. He and his staff kept me up to date and answered all my questions. Nate showed me and my family true compassion. Thank you!"
"Nate handled my case in the most professional manner possible. He could not have been more thorough. His staff completed their interviews and research in a very accommodating manner, and telephone and email response time was fantastic. I would absolutely recommend Nate to anyone who has been injured in an accident."
I cannot express how amazing this law firm is. When no one else would take my case, Nate took a chance and represented me in my claim. Both him and his paralegal, Lorraine, were so helpful through the whole process and made what originally was a gruesome experience much more manageable.
Had an amazing experience with this firm. Always kept up to date with the status of the case. The entire staff was professional and responsive. Richard and Vanessa I worked with the most as we came close to an offer. Rick was honest about what he felt he could get and he advised me completely of options and what could or couldn't happen. I really felt someone was on my side which is a great feeling.